About Geshe Tenzin Zopa - http://www.tenzinzopa.com/home.html
An FPMT touring Geshe currently visiting many FPMT Centres and study groups in Australian, Asian and European regions.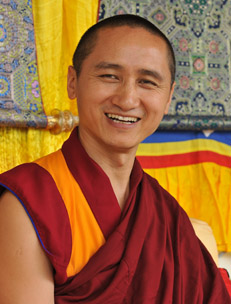 Geshe Tenzin Zopa holds the honored Geshe (Doctorate) degree from Sera Je Monastic University, South India having completed the 20-year monastic curriculum in just 17 years. He was ordained at the age of 9 by the late great maha Siddha Geshe Lama Konchog, received novice ordination from Geshe Lundrup Sopa Rinpoche and full ordination from HH the 14th Dalai Lama.

Under the direct tutelage of Kyabje Lama Zopa Rinpoche, the great maha Siddha Geshe Lama Konchog and the most eminent of Gurus including those from the great Sera Jey Monastic University, Geshe Tenzin Zopa possesses vast scriptural knowledge, extensive teaching experience, has successfully managed major projects, has completed many retreats including a 6 month Highest Yoga Tantra retreat with the late Geshe Lama Konchog and is highly skilled in rituals, astrological observations and religious dance.

Projects undertaken by Geshela included taking responsibility for the temporal and spiritual development of Rachen Nunnery and Mu Monastery, Tsum, Nepal and supervised the completion of the 1000 Buddha Relics Memorial Stupa at Kopan Monastery, Nepal.

A prolific teacher, Geshela is the author of 12 books, "Buddha Nature and Preliminary Prayers and Their Explanations", "Karma & the 12 Links", "Ask the Geshe – Ancient Wisdom for Modern Times", "Mirror to Your Life", "Whose Truth?", "The Yamantaka Short Sadhana Practice", "Meditation", "A concise commentary to the Lamp on the Path to Enlightenment"; "Lam Rim – Graduated Path to Enlightenment" and "Buddhist Tenets - A commentary on Chokyi Gyaltsen's A Presentation of Tenets" , "The Thousand Buddha Relic Stupa", "The Holy Child of Kopan" and 3 more are in the pipeline "37 Practices to Enlightenment", "Commentary on the Bodhicaryavatara" and "Buddhist Tantra – The Practice of Purity"

In an effort to introduce Buddhist values and teachings on life, death and reincarnation, Geshela played a pivotal role in the documentary "Unmistaken Child" and participated in "Forbidden Journey to Tibet".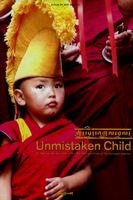 Geshe Tenzin Zopa is undertaking the important responsibility of overseeing the physical, mental and spiritual development of Tulku Tenzin Phuntsok Rinpoche, the unmistaken reincarnation of the late great mahasiddha Geshe Lama Konchog who is currently studying at Sera Je Monastery in Southern India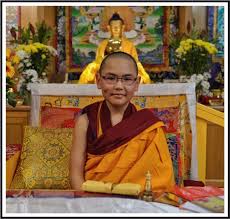 Tulku Tenzin Phuntsok Rinpoche