SPC PUJA TUNES WORKSHOP with Geshe Tenzin Zopa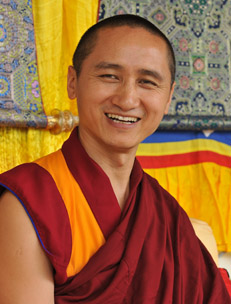 DO YOU LOVE TO SING?
Registrations open now - This email address is being protected from spambots. You need JavaScript enabled to view it.
Travelling from interstate?
Please email /register your interest with This email address is being protected from spambots. You need JavaScript enabled to view it.
WHEN: Sat 2 Sun 3 September 10 am - 4 pm
WHERE: Kickstart Art Centre New Town HOBART Tasmania
WHAT: FPMTA SPC Puja Tunes Workshop
COST: NIL- Fully sponsored by FPMT in Australia National Office - Lunch included plus all refreshments throughout the day
An FPMT in Australia initiated workshop providing a training opportunity for centre SPCs' ( Spiritual Program Coordinators) and existing chant leaders ( umze) or aspiring chant leaders within the centre community in the correct FPMT tunes and ritual used for regularly performed Pujas - such as Tara Puja, Medicine Buddha Puja, Protector Puja and Lama Chopa Puja
This Workshop in Hobart will focus primarily on the Lama Choepa ( Guru Puja ) - a Puja commonly performed each [Tibetan] 10 and 25 of the month.
The 2nd in 3 workshops planned, CTCT will co-host this event, offering opportunities to participants from NSW, VIC, and SA to join with the Tasmanian community.
The full Weekend workshop is sponsored by FPMTA and there is no cost to participants to attend.
The weekend workshop is open to :
>anyone curious about PUJAS
>anyone that has wondered about all the different tunes used when we are performing various prayers and practices with a wish to learn them too
>anyone whom would like to support the Centre to assist the chant leader, or maybe you would like to become a chant leader yourself !!
DO YOU LOVE TO SING? We would love you to come along - CTCT are seeking a new Chant Leader and this is a fantastic opportunity to get the preliminary training required for this role.
Even if you have never participated in any puja before or know any tunes - YOU ARE MOST WELCOME! It is a learning process together.
It is a very moving experience singing devotional songs and learning in depth meanings of tunes and puja/prayer verses
Geshe la will offer wonderful explanations as we go - interactive discussion and all queries are welcomed.
ALSO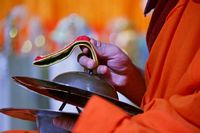 Ever wished you could learn to play cymbals, drum or conch? ( or if applicable - learn to use your Dorje and Bell correctly?) Please bring your vajra, bell, and damaru if you wish.
The weekend is sure to be fun, relaxed, informative and a great community gathering - please consider supporting and joining us
A Special invitation for all Workshop participants to join Geshe Zopa for a relaxed meal together on Saturday evening
$15 per head ( payable on the evening) at The Beach Blackmans Bay - for an array of wood-fired gourmet pizzas at 5.15pm
You MUST RSVP your wish to join us by Thursday 31 to This email address is being protected from spambots. You need JavaScript enabled to view it.
PLEASE REGISTER YOUR INTEREST TO ATTEND ASAP via This email address is being protected from spambots. You need JavaScript enabled to view it. to book your place
Thank you for your assistance with the catering and venue preparations by BOOKING NOW
TRAVELLING FROM INTERSTATE?
Please email This email address is being protected from spambots. You need JavaScript enabled to view it. for full information and to register your interest to attend