PUBLIC TALK - BOUNDLESS LOVE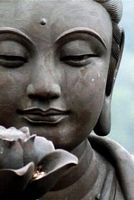 An experiential discourse with a teacher of Tibetan Buddhism
BOUNDLESS LOVE
WHERE: Kickstart Art Centre St Johns Ave New Town Tasmania
WHEN: Thursday, August 31
Cost: Entry by donation of your choice.
Supper served afterwards - please bring a plate to share.
Suitable for all levels of interest.
Buddhists and non-Buddhists alike.

We all want more love in our lives. It is our deepest longing.

We want to love, be loved, and to love ourselves.

Connecting with boundless love offers us the opportunity, the taste, of true equanimity.

Where is our love when we can't feel it?
How can our sorrow be turned around?

Discover how is it possible to care deeply without attachment, to experience great purpose, courage and natural tender-heartedness in ourselves by opening our hearts to others and contemplating their suffering - remembering all past kindnesses received.

Join us for this experiential, enlightening discourse with a teacher who embodies great loving kindness, warmth, and wisdom.