Centre News
~AMAZINGLY beautiful Maitreya arrives to CTCT~
Details
Recently, due to Lama Zopa Rinpoches' great  kindness, CTCT received the gift of a most beautiful life size statue of Maitreya - The Buddha of Loving Kindness ~ it is most timely to have this beautiful representation arriving just a week prior to our Becoming Compassion Buddha Retreat on May 5-8 with Ven Robina Courtin which is all about developing this most essential aspect of loving kindness, compassion , great compassion -the good heart....and continuing the theme of our teaching presentations- Developing the Good Heart - we welcome Jampa Jaffe back to CTCT leading residential Retreat on the 8 Verses of Thought Transformation June 8-10 ......Bookings OPEN Now
Ven TENZIN CHONYI ( Dr Diana Taylor) HOBART VISIT
Details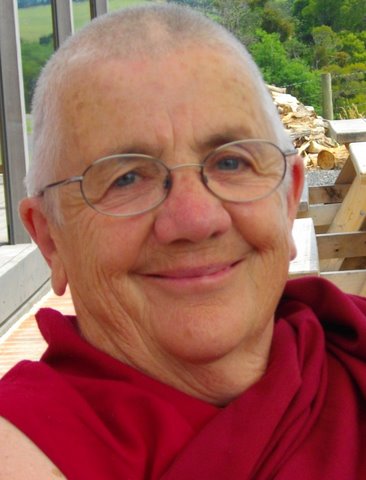 CTCT WARMLY WELCOMES
VEN TENZIN CHONYI
[Dr Diana Taylor BSc,M.Ed.,PhD,MAPS.]
to HOBART
JOIN US
for 3 inspiring opportunities
Public Presentation -
Fullers Bookshop Nov 24
One Day Workshop -            ENOUGH! Nov 26
Mind and Its Potential -Afternoon Retreat Nov 27
Program news & updates June-July-August 2011
Details
Program news & updates JUNE-JULY-AUGUST 2011

Please be advised of Program changes as follows :

16 Guidelines : Smart thinking for a Meaningful Life

facilitated by CTCTs Spirtual Program Co-ordinator Sandra Stubbings,

will now be scheduled in June.
16 Guidelines for Life JUNE Schedule updated
Details

SMART THINKING FOR A MEANINGFUL LIFE
The 16 Guidelines for Life are inspired by a 7th century text by King Songtsen Gampo, the first Buddhist King of Tibet, and offer a simple yet profound framework for developing happiness and meaning in everyday life.
Through this series of sessions we invite you to explore the 16 Guidelines and the four wisdom themes they are placed within - how we think, act, relate to others and find meaning in life. You will be supported and at times challenged to deepen your understanding around qualities such as patience, delight, and kindness and how these qualities can transform your thought patterns and behaviour.
The practical and interactive workshop sessions will explore: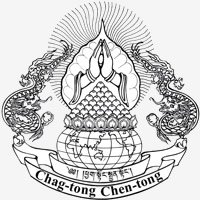 Tibetan Buddhist Meditation Centre
Chag Tong Chen Tong
P: PO Box 195 Snug 7054 Tasmania Australia
E:

This email address is being protected from spambots. You need JavaScript enabled to view it.
T: +61410569909
It is important to understand that true practice is something we do from moment to moment, from day to day. We do whatever we can, with whatever wisdom we have, and dedicate it all to the benefit of others. We just live our life simply, to the best of our ability.
Lama Thubten Yeshe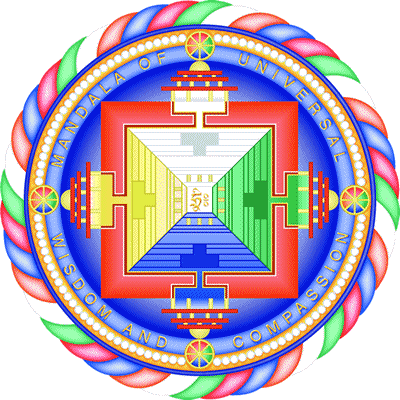 Affiliated with the Foundation for the Preservation of the Mahayana Tradition (FPMT).