CTCT are delighted to be hosting this Introductory REIKI COURSE Level 1 offered by visiting FPMT Touring teacher Ven Lobsang Namgyel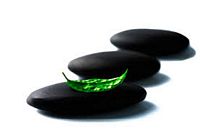 A most wonderful opportunity - we hope you will join us
Spaces for this course are limited so please register your interest to attend ASAP via email to
This e-mail address is being protected from spambots. You need JavaScript enabled to view it
REIKI COURSE LEVEL1 WEEKEND WORKSHOP
WHEN: August 13 & 14  10 am - 5pm
WHERE : Main Gompa – 166 Warwick St West Hobart
COURSE COST: $275
Payment will be  required in full once you have received your registration confirmation email (payment options will be noted in this email)
[A payment by 3 installments for course cost can also be considered , please email This e-mail address is being protected from spambots. You need JavaScript enabled to view it to discuss this option if required.]
Attendance is required in full to receive Level 1 Certificate
A Reiki course suitable for beginners. The workshop in includes a manual and a certificate. Taught by Venerable Namgyel, experienced Reiki master.
During this two day workshop you will be given the Reiki attunement, and Venerable Namgyel will give you essential information necessary for the giving of treatments to others and to yourself.
Venerable Namgyel is an Australian monk ordained in the  Tibetan Buddhist tradition who has been teaching Reiki for more than twenty years and brings together his practice of Buddhism with the practice of Reiki, wanting to help and benefit others.
A Brief Overview
Reiki is a Japanese technique for stress reduction and relaxation that also promotes healing. It is administered by "laying on hands" and is based on the idea that an unseen "life force energy" flows through us and is what causes us to be alive. If one's "life force energy" is low, then we are more likely to get sick or feel stress, and if it is high, we are more capable of being happy and healthy.
The word Reiki is made of two Japanese words - Rei which means "universal" and Ki which is "life force energy". So Reiki is actually "spiritually guided life force energy."
A treatment feels like a wonderful glowing radiance that flows through and around you. Reiki treats the whole person including body, emotions, mind and spirit creating many beneficial effects that include relaxation and feelings of peace, security and wellbeing. Many have reported miraculous results.
Reiki is a simple, natural and safe method of spiritual healing and self-improvement that everyone can use. It has been effective in helping virtually every known illness and malady and always creates a beneficial effect. It also works in conjunction with all other medical or therapeutic techniques to relieve side effects and promote recovery.
An amazingly simple technique to learn, the ability to use Reiki is not taught in the usual sense, but is transferred to the student during a Reiki class. This ability is passed on during an "attunement" given by a Reiki master and allows the student to tap into an unlimited supply of "life force energy" to improve one's health and enhance the quality of life.
Its use is not dependent on one's intellectual capacity or spiritual development and therefore is available to everyone. It has been successfully taught to thousands of people of all ages and backgrounds.
While Reiki is spiritual in nature, it is not a religion. It has no dogma, and there is nothing you must believe in order to learn and use Reiki. In fact, Reiki is not dependent on belief at all and will work whether you believe in it or not. Because Reiki comes from the universe, many people find that using Reiki puts them more in touch with the experience of their connectedness to all sentient beings rather than having only an intellectual concept of it.
While Reiki is not a religion, it is still important to live and act in a way that promotes harmony with others. Dr. Mikao Usui, the founder of the Reiki system of natural healing, recommended that one practice certain simple ethical ideals to promote peace and harmony, which are nearly universal across all cultures.
Reiki is a form of therapy that uses simple hands-on, no-touch, and visualization techniques, with the goal of improving the flow of life energy in a person. Reiki (pronounced ray-key) means "universal life energy" in Japanese, and Reiki practitioners are trained to detect and alleviate problems of energy flow on the physical, emotional, and spiritual level. Reiki touch therapy is used in much the same way to achieve similar effects that traditional massage therapy is used—to relieve stress and pain, and to improve the symptoms of various health conditions. (Free Medical Dictionary)
Purpose of Reiki: Reiki claims to provide many of the same benefits as traditional massage therapy, such as reducing stress, stimulating the immune system,increasing energy, and relieving the pain and symptoms of health conditions. Practitioners have reported success in helping patients with acute and chronic illnesses, from asthma and arthritis to trauma and recovery from surgery. Reiki is a gentle and safe technique,and has been used successfully in some hospitals. It has been found to be very calming and reassuring for those suffering from severe or fatal conditions.
Reiki can been used by doctors, nurses, psychologists and other health professionals to bring touch and deeper caring into their healing practices. (Free Medical Dictionary)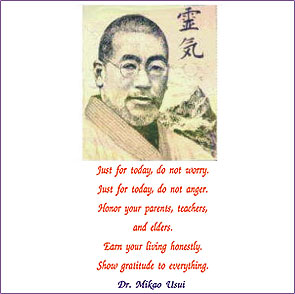 THE HISTORY OF REIKI ......
Mrs. Hawayo Takata (Takata Sensei) brought Reiki from Japan to the West in 1937 and continued to practice and teach until her passing in 1980. Because of her devotion, Reiki has been passed on to millions of people all over the world, and the numbers continue to grow! And as you will see, if it wasn't for her, Reiki most likely would never have been discovered by the West and even in Japan would have been practiced secretly by only a small number of people. Please READ MORE HERE
Course Cancellation Policy
Once your Registration confirmation email is received  and payment in full made :
Cancellation within 3 weeks prior to scheduled course dates = full refund minus $50 admin fee applicable
Cancellation after 3 weeks prior to scheduled course dates = 50 % refund of full payment fee applicable