A precious 10-day visit with Geshe Tenzin Zopa November 20 - 30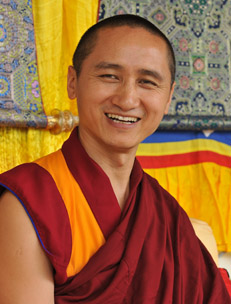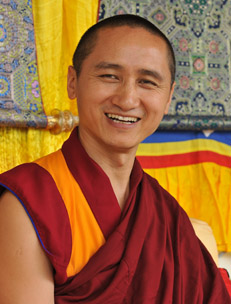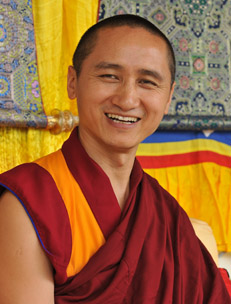 Public Talks, Weekend Retreat Days,Picnics and social events  and  a very special opportunity to receive Refuge Vows with Geshela at Chag Tong Chen Tong Centre
Geshe Tenzin Zopa is returning to CTCT November 20-30 , during his 2016 Australian National Tour Oct - Dec ,and we are so very delighted to have this wonderful opportunity to welcome Geshela again. Previously Geshela visited with us last year with Phuntsok Rinpoche ( the recognized reincarnation of the great Mahasidda Geshe Lama Konchog ) for a short 4 days  - it was a MOST delightful and memorable time for in so many ways for all that had the fortune to attend.
ABOUT THE TEACHER
Geshe Zopa is a very popular ,warm and dynamic teacher, people are moved very easily and deeply by his wisdom and compassion bringing the words of Dharma alive into their lives in a very tangible way. Extremely accessible for all, Geshela teachers in fluent English and tours around the world extensively within our FPMT Organization , we are so very fortunate to be able to host this visit  in Tasmania.
Geshe Tenzin Zopa holds the honored Geshe (Doctorate) degree from Sera Je Monastic University, South India having completed the 20-year monastic curriculum in just 17 years. He was ordained at the age of 9 by the late great maha Siddha Geshe Lama Konchog, received novice ordination from Geshe Lundrup Sopa Rinpoche and full ordination from His Holiness the 14th Dalai Lama.
Under the care and direction  of Kyabje Lama Zopa Rinpoche,  Geshe Lama Konchog and many eminent of Gurus including those from  Sera Jey Monastic University, Geshe Tenzin Zopa possesses vast scriptural knowledge, extensive teaching experience including Resident Teacher post in Malaysia for 5 years, has successfully managed major projects, has completed many retreats including a 6 month Highest Yoga Tantra retreat with the late Geshe Lama Konchog and is highly skilled in rituals, astrological observations and religious dance. Projects undertaken by Geshela included taking responsibility for the temporal and spiritual development of Rachen Nunnery and Mu Monastery, Tsum, Nepal and supervised the completion of the 1000 Buddha Relics Memorial Stupa at Kopan Monastery, Nepal. Geshe Zopa was the top student in debate, writing and memorization at Sera Je, and ranked among the top five students out of more than 5000 monks. He completed his studies in 2007 to graduate as one of the youngest ever Geshes (Ph.D. or Doctor of Divinity). In his youth, he skipped four grades, and the Dalai Lama let him take his final exams four years ahead of schedule. He speaks fluent English, Tibetan, Nepali, Hindi, and a little Mandarin.
A prolific teacher, Geshela is also the author of 12 books – HERE you can access many of Geshe la's books in Ebook and PDF format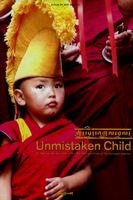 Many will have had the  opportunity to view the beautiful film UNMISTAKEN CHILD, which Geshe Zopa features in ,the search for the unmistaken reincarnation of his master Geshe Lama Konchog, when we have screened it on a number of occasions previously at CTCT
Here is a link to this film  if you would enjoy to review it once again or see it for the first time !! ---it is a greatly inspiring experience Part 1 Part 2
NOVEMBER  PROGRAM
VENUES : All Public Talks, Refuge Teaching and Weekend Retreat will be hosted at KICKSTART ARTS , Building 1831 South, St John's Park, New Town ; Special Public Talk with Light Supper Nov 30th  will be hosted at RED VELVET LOUNGE 24 Mary St Cygnet
Registration for all events email : This e-mail address is being protected from spambots. You need JavaScript enabled to view it
Any general inquiries  please email This e-mail address is being protected from spambots. You need JavaScript enabled to view it
Attendance to all program events is offered free for everyone
By donation / suggested donation is an option that is available for everyone according to their capacity and any amounts of financial support is so very greatly appreciated. Necessarily there are expenses and varied costs involved in hosting visiting teachers and  facilitating the Program for everyone's benefit ,so,thank you very much in advance, even if you are unable to attend personally , your donation and support via sponsorship of the visit [see details below] will enable others to attend the teachings for free. The offering of the Dharma teachings are always freely available - the costs involved are  the expenses related to the facilitation of activities.
Supporting the Program /The Centre in this way is a truly wonderful and beneficial way to support the Dharma - the opportunity for the precious teachings of the Buddha - methods to transform the mind , develop the good heart - to be available to all.The positive potential that is created by supporting Dharma activities  in this way is truly immeasurable and the appreciation for your kindness and generosity to the Centre, to others and to yourself by this activity is also immeasurable and dedicated deeply, always, thank you again for your kind considerations
*********************************************************************************************************************************************
PLEASE NOTE - ALL inquiries regarding  personal interview requests and or invitations for outings to Geshe Zopa  during his visit need to  be emailed to This e-mail address is being protected from spambots. You need JavaScript enabled to view it .We kindly request that you do not approach Geshela with any personal invitations.
All Program Scheduling is managed by the FPMTAustralia National Office Tour coordinator during this National visit.You are most welcomed to contact The Centre Director , Venerable Lindy ,on 0410 569 909 to discuss your request and this will be forwarded to the Tour Coordinator if applicable, on your behalf .Thank you in advance
*********************************************************************************************************************************************
Sunday 20 2pm - 4pm WELCOME PICNIC - everyone is invited
Venue: Botanical Gardens Lower Domain Rd Hobart
A very SPECIAL welcome to Geshela at the Royal Botanical Gardens - Afternoon tea Picnic at 2pm on a very special day LHA BAB DUCHEN - a merit multiplying day in the Buddhist Calendar - one of 4 very special days of the year celebrating Buddha Shakyamuni's descent from Tushita heaven ,  the realm of 33 , where he was abiding giving teachings to his mother to release her from samsara and agreed on this day to return to earth to teach Dharma - A MOST AUSPICIOUS DAY FOR GESHE ZOPA TO ARRIVE AT CTCT - we hope everyone will join us and meet and greet Geshela once again in the beautiful springtime gardens. Geshe la will lead us in a Flower Offering Practice with extensive dedications on this meritorious day together.
Please read HERE a teaching from Lama Zopa Rinpoche on the benefits of offering flowers to the Buddha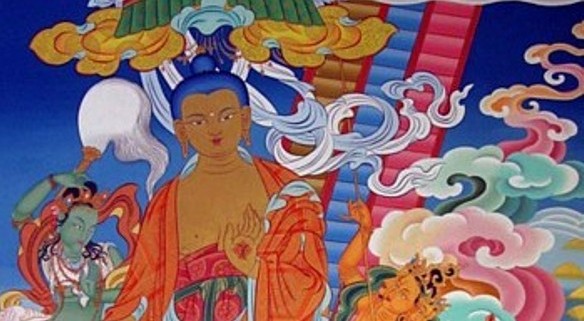 Tuesday 22 7pm -8.30pm PUBLIC TALK
Venue: Kickstart Arts Building 1831 South, St John's Park, New Town
10 Skillful Actions for a Better Life -how can we apply the tenfold path of positive/skillful evolutionary actions to shape our lives in a positive direction and improve our evolutionary conditions. This tenfold path is comprised of three physical skills, four verbal skills, and three mental skills. In Dalai Lama's book Beyond Religion: Ethics for a Whole World they are referred to as secular ethics of body, speech, and mind.There will be time for questions and discussion. Please join us for supper afterwards
Free Attendance or By Donation ( suggested $20 /$10 or any amount suitable for you)
Thursday 24 7pm-8.30pm PUBLIC TALK
Venue: Kickstart Arts Building 1831 South, St John's Park, New Town
The Four Transcendence's - Four thoughts that change the mind : 1. The preciousness of the human life of liberty and opportunity; 2. Realization of the immediacy of death, empowering one to live one's best in the moment; 3. The inexorability of the effects of one's actions; and 4. The suffering of the "wheel of samsara" or "the ignorance-dominated life form."  Recognition of these four thoughts can reshape positively one's perspective in an entirely new appreciation of everyday life. There will be time for questions and discussion. Pleasejoin us for supper afterwards
Free Attendance or By Donation ( suggested $20 /$10 or any amount suitable for you)
Friday 25 -

7pm-8.30pm  REFUGE IN THREE JEWELS EXPLAINED & Refuge Vow Ceremony - PLEASE NOTE THIS CHANGE OF DATE
Venue: Kickstart Arts Building 1831 South, St John's Park, New Town
Taking refuge in The Three Jewels is taking the Buddha , his teachings, and the spiritual community as your primary guides.The is the first step on the Buddhist path to inner freedom, but it is not something new. We have been taking refuge all our lives, though mainly in external things, hoping to find security and happiness. Some of us take refuge in money, some in drugs. Others take refuge in food, mountain climbing or sunny beaches. Most of us seek security in a relationship with a man or a woman. Throughout our lives, we have drifted from one situation to the next, always in the expectation of final satisfaction. Our successive involvements may sometimes offer temporary relief but, in sober truth, seeking refuge in physical possessions and transient pleasures merely deepens our confusion rather than ending it...... read more information about taking Buddhist Refuge
Geshe Zopa will offer Refuge teachings and then offer Refuge Vows from an unbroken  lineage from the time of the Buddha until now ( which include refraining from killing , stealing, lying, sexual misconduct and antioxidants for life) to those that wish to take them.  You can attend the teachings without taking the formal vows, you can also attend to renew your Refuge vows previously taken.
Please join us for supper afterwards
If you plan to take vows for the first time with Geshe Zopa please note this in your registration for this event
Free admittance or By donation ( suggested $20/$10 ) or any amount suitable for you
A WEEKEND MEDITATION RETREAT
Saturday 26  Sunday 27 10am - 4pm
Venue: Kickstart Arts Building 1831 South, St John's Park, New Town
The Two Wings of Bodhicitta - WISDOM and COMPASSION - The Essential Balance Discourse | Discussion | Meditation
"May all sentient beings have happiness and the causes of happiness, may all sentient beings be free from sufferings and the causes of sufferings."
How do we bring this sometimes seemingly overwhelming wish , this beautifully well-known and familiar prayer, from the tips of our tongues deeply into our hearts ...into our experience ? The compassion and wisdom aspects of bodhicitta, also termed relative and ultimate bodhicitta, need to be developed simultaneously – they are like the two wings of a bird that are needed to fly.Wisdom and compassion are closely linked, and if we are lacking wisdom our compassion will be incomplete.Relative bodhicitta can be described in terms of a great compassion which is limitless – a wish that all the sufferings of all sentient beings throughout existence be extinguished forever. Also, that as well as being free of suffering they may attain perfect happiness and peace. Ultimate bodhicitta , is wisdom – the experience of ultimate truth, the realization of emptiness and the way things really exist.
A word from Lama Yeshe : " I think it is absolutely essential for us to have loving kindness towards others. There is no doubt about this. Loving kindness is the essence of Bodhicitta, the attitude of the Bodhisattva. It is the most comfortable path, the most comfortable meditation. There can be no philosophical, scientific or psychological disagreement with this . With Bodhichitta there's no east - west conflict. This path is the most comfortable , the most perfect, one hundred percent uncomplicated one, free of any danger of leading people to extremes. Without Bodhichitta nothing works. And most of all , your meditation doesn't work and realizations don't come" .......READ MORE
[Most beneficial to attend the 2 days in full - In consideration of  your family/work commitments etc ...we also offer opportunity for one-day attendance ]
Free admittance or By Donation ( suggested $150/ $100 or any amount suitable for you - includes refreshments and course materials
BOOKINGS ESSENTIAL please to assist our planning and preparation of seating ,materials and refreshments - Please bring a plate for the shared lunch table
A SPECIAL PUBLIC TALK

- final event of Geshe Zopas' visit
Wednesday 30 - 6pm - 8.30 pm - Ancient Wisdom for Modern Times
Venue : Red Velvet Lounge 24 Mary St  Cygnet
'Every Moment Counts' Public Talk and Wood-fired Pizza snack and refreshments - How can we feel every day is the most special day we've ever had ,appreciating  every moment ? Discover the importance of mindfulness of our every action of body speech and mind and why it counts . Questions and discussion in a relaxed and informal atmosphere - Your ticket for this evening gathering includes refreshments and food and a free gift of  Geshe Zopa's book ' Meditation'
BOOKINGS  ESSENTIAL - spaces limited  - Tickets $35 per person, $100 family group x 4 ,please book via This e-mail address is being protected from spambots. You need JavaScript enabled to view it
Your booking confirmation will include payment option details.Tickets  will only be issued upon receipt of payment via email to you.
TICKETS AVAILABLE NOW at the Red Velvet Lounge  in Cygnet, during restaurant opening hours only, from Friday 25 onward - ALL Bookings must be completed prior to the event - NO door sales on the night- this assists the catering preparations required - thank you
A fundraising initiative - All proceeds from this event w ill be directed towards the Centres'  Visiting Teacher Tour expenses - thank you for your kind support in advance.
Would you like to be a supporting 2016 Tour Benefactor ? Sponsorship opportunity is available - creating abundance and merit for you, for the Centre, for the spread of the Dharma - please email This e-mail address is being protected from spambots. You need JavaScript enabled to view it to find out more details