Recently, due to Lama Zopa Rinpoches' great  kindness, CTCT received the gift of a most beautiful life size statue of Maitreya - The Buddha of Loving Kindness ~ it is most timely to have this beautiful representation arriving just a week prior to our Becoming Compassion Buddha Retreat on May 5-8 with Ven Robina Courtin which is all about developing this most essential aspect of loving kindness, compassion , great compassion -the good heart....and continuing the theme of our teaching presentations- Developing the Good Heart - we welcome Jampa Jaffe back to CTCT leading residential Retreat on the 8 Verses of Thought Transformation June 8-10 ......Bookings OPEN Now
In acquiring these beautiful Holy Objects for our Centre we are directly following the advice given to us from Rinpoche  - ' to have Holy Objects complete ( built / acquired) with many people involved to create the merit for the Centre to develop and flourish
How can you be involved and add to the collective merit for CTCT ?
All donations, of any amount from $1 upwards , to assist covering the cost of  the transport fee of the Maitreya Statue would be most gratefully received.
Many thanks, over and over to the benefactors whom have already donated. To date we have pledged donations of $700
***To identify direct deposits please note - Statue Travel
We thank you wholeheartedly for your generosity in advance and rejoice in the benefit that will surely follow
The Statue is being housed temporarily until we have a permanent spot to have it installed . It does seem to literally glow...and also seems to move all who see it somehow , so touching is the kindness depicted in Maitreyas' facial expression
We invite you to a very special afternoon tea to welcome  this beautiful Statue to Tasmania to CTCT
When:  Sunday June 3rd 2pm
Where: 17 Sproules Rd Snug Tasmania
In 2009 at the Long Life Puja offered at Vajrayogini Institute in France during the International CPMT Meeting and month long Mani Retreat , CTCT  offered a pledge of 

108 Recitations of the Golden Light Sutra

to Lama Zopa Rinpoche dedicated to his long and healthy life.
To date,  CTCT  have completed collectively 49 recitations in full.
On June 3 after afternoon tea with Maitreya Statue we will be also  hosting a group recitation of the Golden Light Sutra.
Completion of our pledge is to be aimed for by July 1 2012...we have 59 recitations to go !
[You can email your completed individual recitations to add to this count at any time]
PLUS  ~

CELEBRATING SAKA DAWA

on this day

dedicated for JUNE 4

~
21 May to 19 June 12 marks the fourth month on the Tibetan calendar - Saka Dawa, a time considered by Tibetans to be auspicious for Dharma practice. Throughout this period, the merit of any virtuous deed is multiplied by 100,000 times.
4 Jun 2012 marks the full moon day (15th) of Saka Dawa, commemorating the Buddha's birth, enlightenment and parinirvana, according to the Tibetan calendar. All merit created on this day is multiplied by 100 million times as cited in the Vinaya text, Treasure of Quotations and Logic.
Do join us for an auspicious day of practice, accumulating limitless skies of merit and dedicating for peace in everyone's hearts, for the pure Dharma to flourish and for the long lives of all our Gurus.
EVERYONE is WARMLY WELCOMED TO JOIN US ON THIS SPECIAL AFTERNOON.
Here you can discover information about the benefits of recitation of the Golden Light Sutra
---
WELCOME TO 2012 at CHAGTONG CHENTONG
Advice from our Spiritual Director Kyabje Lama Zopa Rinpoche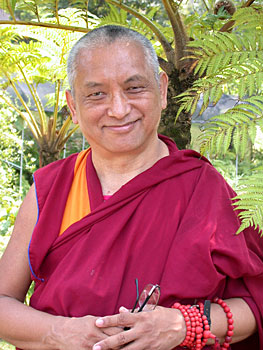 ~ The Good Heart is the Root of all Happiness ~'Even if other people don't practice the good heart, still we should practice the good heart because we want happiness and we don't want suffering. Even if other sentient beings don't practice the good heart or they try to harm us, cause us loss, kill us and so forth, if we practice only the good heart from our own side—if we are kind and only benefit others with our body, speech and mind or at the very least we don't cause harm to other sentient beings, then we will experience happiness. The most important things in life for you, especially for others, who are numberless, are compassion, the thought of benefiting others, caring for others, and causing happiness for others.'
sourced : www.lamayeshe.com Lama Zopa Rinpoches Online Advice
CTCT are delighted to welcome Venerable TONY BEAUMONT opening our program for 2012 CREATING CONTENTMENT on FEBRUARY 18-19
Returning to Hobart for his 4th visit
Please see full program details below
We hope everyone has enjoyed a refreshing break after the busy year of 2011
This year the Program offered by CTCT is developed around our visiting teachers and the topics presented will all be interrelated and offer the participant / student a pathway of graduated learning , discovery and opportunities for meaningful and sustainable integration via personal and / or group practice and study , ornamented with a vast array of online learning tools and available resources.
A supportive group meeting inclusive of guided meditations, group practices and facilitated topic discussions will be programmed monthly in Hobart, following a teaching event and in preparation for the next month's teachings. (See Calendar for dates)
All invited teachers to CTCT are fully accredited and registered with the FPMT Education Department http://www.fpmt.org/education.html
Venues for 2012
Monthly meetings, Public Presentations with visiting teachers
CWL Hall Venue 108 Bathurst St Hobart
All Residential Retreats
Mary Knoll Retreat Facility in Blackmans Bay A visiting teacher will join CTCT Community each month in 2012 ( with the exception of March)
We have the great fortune to also be hosting a Tibetan teacher, Geshe Thubten Sherab from Kopan Monastery for a 4 week visit during August – September
Here you will find a 10 min video information (Narrated by resident teacher Ven Karin Valham)
FPMTs heart Monastery - Kopan Gompa Kathmandu Nepal
http://www.youtube.com/watch?v=vrOzKfNOk7U
The Program
All topics presented at CTCT essentially incorporate the elements of the Lam-rim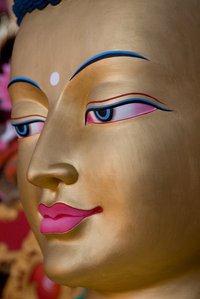 The Graduated Path to Enlightenment
What is the Lam rim ?
"...the essence of the 84,000 teachings of the Buddha, organized into a clear, step like arrangement that makes it easy for any individual practitioner to understand and practice the Buddha dharma and forms an essential part of every school of Tibetan Buddhism.
Buddha dharma means bringing discipline and inner tranquillity into our mind. Therefore, when we talk about transforming our mind and developing inner qualities, the only way we can do this is to utilize the mind itself. There is nothing else we can use to bring about such change...' quote: HH Dalai Lama - Illuminating the Path to Enlightenment (this text is available via CTCT Bookshop, accessible during all teaching events and monthly meetings.)
Topic examples:
The Purpose of Dharma practice
The four Noble Truths
Refuge Renunciation Karma
Understanding the nature of the mind
Death & Rebirth
Developing Wisdom and Compassion
Benefiting others
A glimpse of 2012 Program :   ( PLEASE CHECK CALENDAR FOR DETAILS )
February :Creating Contentment one day workshop

February :Recognizing the extraordinary in the ordinary moment half day workshop

March : No visitors ( see events in Australia below)

April : Stages of the Path mixed with Insight Meditation 4 day residential retreat [Easter]

May :Becoming the Compassion Buddha 2 day residential retreat plus Public presentation

June: The Door to Satisfaction 8 Verses of Mind Training 2 day residential retreat plus evening presentation

July: Spiritual Care from a Buddhist Perspective1 day workshop Chenrezig Practice Retreat Day

August-September: One Month of teachings + w/end retreats with Geshe Sherab TBC

October: Mind App. – calming the chaos amid one day workshop and /or Public presentation

October: Wisdom of the Dakinis - feminism in Buddhism 2 day residential retreat

November:16 Guidelines for Life - Universal Education 2 x one day workshops
March 1-2 Happiness and its Causes Conference http://www.happinessanditscauses.com.au/
March 20 –April 1 His Eminence Choden Rinpoche in Australia http://awakeningvajraaustralia.org/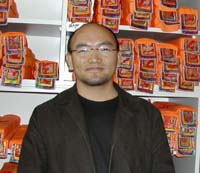 We look forward to Dr Sonam Takchoe hopefully resuming his teaching program at CTCT July - August  TBC
Our first visiting teacher for 2012
Venerable Tony Beaumont February 18-19 CREATING CONTENTMENT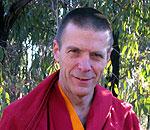 The focus of his weekend presentation of teachings and meditation in Hobart will be on contentment as a state of mind.
When : February 18 Saturday 10 am - 5pm
What: Creating Contentment - 'The  jewel of the spiritual person'
Where : CWL Hall 108 Bathurst St Hobart ( Lunch break 12-1.30pm BYO )
Facility Fee $25
When: February 19 Sunday Midday - 5pm
What: Recognizing the extraordinary in the ordinary moment -
(BYO share Picnic 12 - 1pm) followed by discourse discussion & meditation on the lawn – in the gardens.
[Please Email the Centre for location directions].
By Donation
Contentment is essential if we are to have peace of mind. It releases us from the restless desires that drive us blindly forward, and which prevent us from being open to the needs and gifts of others. It frees us up to direct our energy in fresh and more conscious ways. We can attain contentment by gathering together the appropriate ingredients mainly through developing more and more constructive ways of understanding ourselves and and our world.
The program will included discourse, guided meditations, contemplation, and interactive discussions and will form a foundation and introduction to the topics for our 2012 study program
Most suitable for those newly interested
Equally most beneficial for those already having been introduced to the methods and practice of Buddhism.
Everyone is welcomed
About the teacher:
Ven Tony Beaumont is Australian-born, and trained and worked as a psychiatric nurse. Fully ordained since 1993 he has studied at Lama Tsong Khapa Institute in Italy, http://www.iltk.org was based at Thubten Shedrup Ling Monastery Bendigo Victoria, http://www.tslmonastery.org/ holding the Directors position for 4 years and taught at many FPMT centres around the world in schools and Prisons and now recently returned to Australia after 2 years of intensive full time study at Nalanda Monastery in France http://www.nalanda-monastery.eu/nalanda/ Following his visit to Hobart he will be travelling to Dharamsala India to take up position as full time Resident teacher at Tushita Meditation Centre. http://www.tushita.info/
http://www.fpmt.org/teachers/resident/475-tony-beaumont.html
Each day can be a stand-alone event although complimentary to each other
Children (accompanied by a parent/carer) welcomed for Sunday afternoon picnic and teaching event
We look forward to seeing you !
"If your daily life is tremendously involved in emotions, you are completely driven by them and psychologically tired. In other words, our physical emotions get too involved and we don't understand the functioning of our six sense consciousness's"
–Lama Thubten Yeshe