To view the PDF of this article please click
here
Summer – Autumn Program 2011
Please note changed venue address for this new year
Inquiries: This e-mail address is being protected from spambots. You need JavaScript enabled to view it or Phone: +61 3 6267 9203 Monday – Thursday 11am - 3pm
February March April May
Sunday February 20th Medicine Buddha Puja

2pm - 4pm
We will be doing this puja to welcome in our New Year activities for CTCT and dedicate for the long and healthy lives of all our spiritual guides and virtuous friends and CTCT community and their families and also for the beneficial success of the Centres ongoing development. This puja helps to clear and avert obstacles and purify negativities which can manifest as disease, discomfort of body or mind and sickness and especially to bring success in all activities, dharma and worldly. Everyone is warmly welcomed. It is said that the power of prayer is multiplied vastly by group practice together. If you are unable to attend, we welcome any dedications you would like to be included in the Puja for your friends or family or pets whom may be experiencing difficulties or unhappiness or ill health .
Please email the names and any special dedication you would like read out on your behalf to This e-mail address is being protected from spambots. You need JavaScript enabled to view it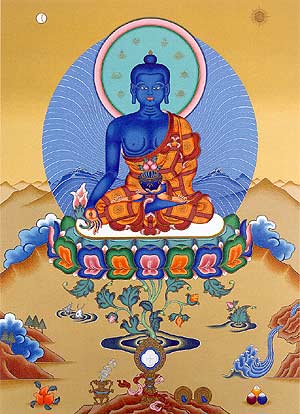 Dr Sonam Takchoe will resume teaching on February 25th
Each alternate Friday evening 6pm – 9pm
Venue: Friends Meeting House
Boa Vista Rd North Hobart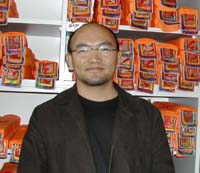 February 25th

March 11th 25th

April 8th 22nd

May 6th 20th
Each session will include a shared supper time together
Guided mindfulness meditation instruction with time for discussion
Continuing commentary and interactive discussion on Shantidevas Guide to Bodhisattvas Way of Life – offering all the methods required for living a most meaning full and happy life
Here is HHDL Commentary on Chapter 8
www.lamayeshe.com/index.php?sect=article&id=268
We are currently engaging in Perfection of Wisdom … Chapter 9
Texts will be available this year at the Venue at a specially sponsored price of only $25 each. It is encouraged strongly that each participant has a text for reference and guidance and preparation for each teaching session.
The text background : Guide to a Bodhisattvas Way of Life - The Bodhicharyavatara - is easy to understand and is revered wherever the Mahayana is studied and practiced. It explains the meaning of all Buddha's teachings, in particular, all that needs to be practiced by those wishing to train on the bodhisattvas' vehicle, the six perfections. Of the two aspects of the teachings, method and wisdom, the lineage of method has two: the extensive and the powerful. The lineage of extensive method is for those of dull intellect to train their minds in bodhicitta by first knowing all sentient beings as having been one's mother, thinking of their kindness, repaying their kindness, heart-warming love, compassion, the special thought, and generating bodhicitta…the thought of cherishing others more than oneself.
Here is a wonderful teaching by Lama Yeshe on Bodhichitta...
The perfection of Dharma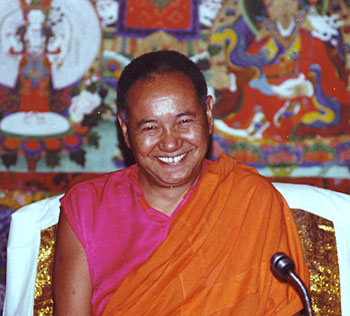 http://www.lamayeshe.com/index.php?sect=article&id=123
The lineage of powerful method is for those of sharp intellect to train their minds in bodhicitta through the stages of equalizing and exchanging self and others. It includes the stages of extensive method, dealing with the self-cherishing mind, seeing it as the cause of all troubles and seeing the mind cherishing others as the cause of all that is good. This way of thinking is very powerful, and since one engages in the bodhisattva's conduct with such deep and incisive thoughts, the lineage is called powerful method. Buddha taught this lineage to Manjushri, who passed it on to Shantideva, who expounded it in the Bodhicaryavatara. Eventually the lineage came to Lama Serlingpa, who passed it to Atisha. All the Kadampa lamas trained in dependence upon these instructions; Lama Tsongkhapa received them; and they finally reached the two tutors of His Holiness the Dalai Lama, who passed them on to His Holiness, whom quotes this text as being the one most important for integrating into our everyday lives. A foundation for all our Dharma studies and activities.Suitable for all levels of interest.
6pm-7pm Guided mindfulness meditation can be attended as a stand alone session
$10 Suggested weekly contribution for all Friday and Saturday sessions, unless other wise stated or by donation suitable for you. Your support of the facilitation of CTCT program is always appreciated and most welcome.
SATURDAY AFTERNOONS IN MARCH 5th 12th 19th 2pm – 5pm
Venue: Kingston Adult Education Centre Block A 8 Hutchins St Kingston
Directions here: http://learnxpress.linc.tas.gov.au/site/280
Meditation for health and well being – Introducing simple methods to assist in becoming more familiar with ourselves, with our minds, enhancing relaxation within our many daily activities and interactions.
Plus: Mind and Its Potential - Discovering Buddhism Module 1 – utilizing the home study materials in a group setting - DVD teachings plus reading materials provided.
Discussion and afternoon tea time.
http://www.fpmt.org/education/programs/discovering-buddhism.html
When we study Buddhism, we are studying ourselves, the nature of our own minds. Instead of focusing on some supreme being, Buddhism emphasizes more practical matters such as how to lead our lives, how to integrate our minds, and how to keep our everyday lives peaceful and healthy. In other words, Buddhism always accentuates experiential knowledge-wisdom rather than some dogmatic view.
–Lama Thubten Yeshe
SATURDAY AFTERNOON MARCH 26th 2pm – 5pm
Venue: Kingston Adult Education Centre (directions as above)
"Why all sentient beings ...every insect...every animal is dear and precious "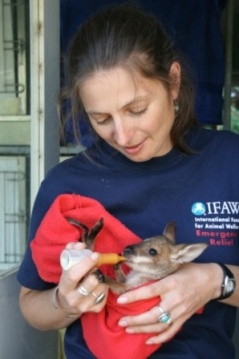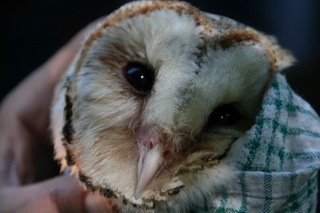 A very special presentation by Tania Duratovic, Director of Enlightenment for the Dear Animals …a heart project of the FPMT supported dearly by Lama Zopa Rinpoche. http://www.enlightenmentforanimals.org/site/
CTCT assists the project by offering Nepali shawls for sale with all proceeds directly supporting the work of the Enlightenment for Dear Animals project
.
So if you've ever wondered how you can be of benefit to animals or wish to learn the Liberating Animals practice and the importance of this information please do join us for an afternoon together with a special and most delicious 'high tea' … each plate available by donation … with all proceeds offered towards the work that Tania & Phil engage in tirelessly on behalf of all those sentient beings that don't have a voice.
Everyone warmly welcomed
(Suggested weekly contribution not applicable for this session)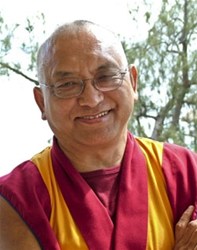 APRIL 2- 30 Lama Zopa Rinpoche
One month RETREAT
BENDIGO VICTORIA
www.lamazopaaustralia.org.au
Plus Sydney Schedule: May 20 -24
http://www.vajrayana.com.au/
SATURDAY AFTERNOONS IN MAY

7TH 14TH 21ST 28TH

2pm - 5pm
Venue: Kingston Adult Education Centre Block A 8 Hutchins St Kingston
(opposite the Library)
Lam-rim –The Graduated Path to Enlightenment Study group
using Lamrim Outlines by Ven Karin Valham
Guided meditations and discussion and afternoon tea
To learn more about the Lam rim teachings
please visit: http://www.lamayeshe.com/index.php?sect=article&id=398
Suitable for all levels of interest ~ every one welcome
JUNE 9 - 20 His Holiness the Dalai Lama in Australia http://www.dalailamainaustralia.org/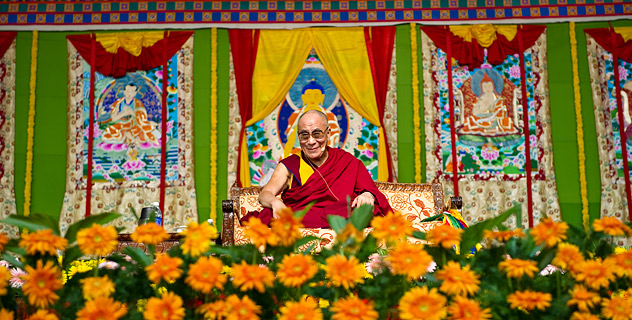 A full and exciting program for June onwards is currently being finalized
16 Guidelines for Life will be presented by CTCT SPC ,Facilitator Sandra Stubbings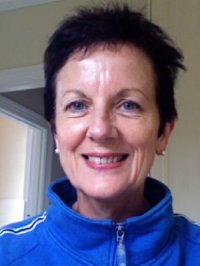 Dates TBC
The 16 Guidelines are direct and practical tools for making life better. They provide a simple, robust framework for reflecting on the ways we think, speak, act and find meaning in life, and for creating the causes of true happiness and fulfillment.
www.16guidelines.org
The 16 Guidelines are an initiative of The Foundation for Developing Compassion and Wisdom, an international non-profit organization. The Foundation aims to help people everywhere to develop their innate capacity for compassion and wisdom in order to live a happy, peaceful and beneficial life.
Ven Tenzin Chogkyi will be resident at CTCT during Mid June July & August presenting a dynamic Winter Intensive program of Public Talks, day workshops and weekend retreats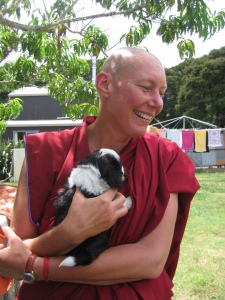 Visit her website to catch a glimpse of what is in store. http://ventenzinchogkyi.com/
Topics for weekend retreat and full day workshops that may be confirmed during her stay include:
Making a home for the mind: Mindfulness Practice – weekend
Peaceful Living Peaceful Dying
Turning inward : Instructions on how to do personal retreat
Questioning appearances: how to meditate on emptiness - weekend
Venerable Antonio Satta will be visiting CTCT October 26 – November 4

leading a 10 day Retreat 'Vipassana with a drop of Mahamudra'
See info and Booking form on site
This retreat will be hosted at a beautiful waterside location in Blackmans Bay
Information and bookings open now.. Spaces are limited. Ven Antonio is a well loved and renowned world wide teacher and practioner of Vipassana method.
The retreat will be well disciplined and be held in silence with vegetarian diet.
Please check here for more information on Ven Antonio http://www.venantonio.com/
Ven Tenzin Choyni ( Dr.Diana Taylor) 'The Power of Imagination: How to Change your Thoughts and Enjoy the Process' & 'Enough' dealing with addictive behaviors from a Buddhist perspective. Dates TBC