August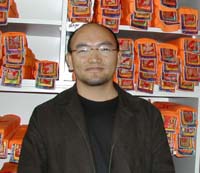 Dr Sonam Thakchoe resumes fortnightlly study group Commencing Friday Aug 3 ongoing thru to Nov 30
Venue : CWL Hall 108 Bathurst St Hobart When 6.30pm - 9pm Facility Fee | suggested contribution $10 per session Suitable for Everyone
Texts to be used this semester : Mind and its Function by Geshe Rabten Beyond Religion Ethics for a whole new world by H HDalai Lama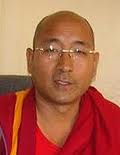 August - September Program with visiting teacher Geshe Thubten Sherab
Wednesdays The Art of Meditation 7pm-9pm  Aug 22 29 Sept 5
Saturdays The Wheel Of Life -12 Links of dependent Origination 11am-4.30pm Aug 18 25 Sept 1 8
Sundays Guru Devotion -the heart of the Path 10am-2pm  Aug 19 26 30 Sept 2
Venue : All teachings CWL Hall 108 Bathurst St Hobart EXCEPT SUNDAY September 2 - Venue Maryknoll Retreat Centre Blackmans Bay
October
CTCT welcomes viisting teacher Renate Ogilvie October 10 -15 offering Public Talk and Residential weekend Retreat opportunity
PUBLIC TALK  October 11
Mindfulness is the key ! - techniques to enhance our inner most wellbeing
Venue: CWL Hall 108 Bathurst St Hobart 7pm – 9.30pm
Suggested contribution |facility fee $20  Members | concession $15
Residential Retreat October 12 -14
FEEDING YOUR DEMONS Ancient Wisdom for resolving inner conflicts
This is a course featuring the great 11th century Tibetan master Machik Labdron, and the practice based on her Chod Tantra. (Chod literally means 'to cut' in Tibetan).From a brief historical and traditional exploration of Chod, the course will then present a modern practical application of the underlying spiritual and psychological meaning of Chod.
Suitable for experienced practitioners as well as beginners.
The course is based on Tsultrim Allione book FEEDING YOUR DEMONS which brings an eleventh-century Tibetan woman's practice to the West for the first time , with an accessible and effective approach for dealing with negative emotions, fears, illness, and self-defeating patterns. Allione-bridges  this ancient Eastern practice with today's Western psyche. She explains that if we fight our demons, they only grow stronger. But if we feed them, nurture them, we can free ourselves from the battle. Through the clearly articulated practice outlined in FEEDING YOUR DEMONS, we can learn to overcome any obstacle and achieve freedom and inner peace.
There will be meditations and experiential work, and Renate looks forward to questions and lively discussion.
About Renate : Renate has previously been resident western teacher at our sister Centre  in Sydney, Vajrayana Institute, for many years , currently residing at Chenrizig Institute QLD , long time student of the Dharma and working within the FPMT...touring and teaching within Australia and overseas.She worked extensivley with the 16 Guidelines presentations and Discovering Buddhism 2 year course during her time at Vajrayana Instituite with a following of many long term dedicated students
Renate ia psychotherapist and counselor with her  own practice http://www.renateogilvie.com.au/ Renate has been a regular speaker at Happiness and its Causes Conferences in Sydney.
The course is based on
Venue: Maryknoll Retreat Centre Blackmans Bay
When: Friday 12 7pm - Sunday 14 3pm
Single & shared accommodation options - vegetarian meals - warm comfortable quiet & spacious environment - by the waterfront
Bookings essential
Course costs include full residential accommodation,meals and all refreshments and  course materials
Venue supplies all bedding towels heating and laundry facility
Single room option $ 260 all inclusive  |  Twin share option $210 all inclusive | Self contained unit $310 all inclusiive
Members and concession 10 % discount Ordained Sangha supported by CTCT with 50% discount
Non residential attendance (yet  TBC option ) $70 per day  $35 per half day  inclusive of course material and meal/refreshments
Please email This e-mail address is being protected from spambots. You need JavaScript enabled to view it  for all inquiries and booking preferences.
A  required Retreat Booking Form will be fwded to your email . Please complete and return asap to secure your booking, upon confirmation full payment will be required either by Bank Transfer, Cheque or Credit Card
Spaces are limited